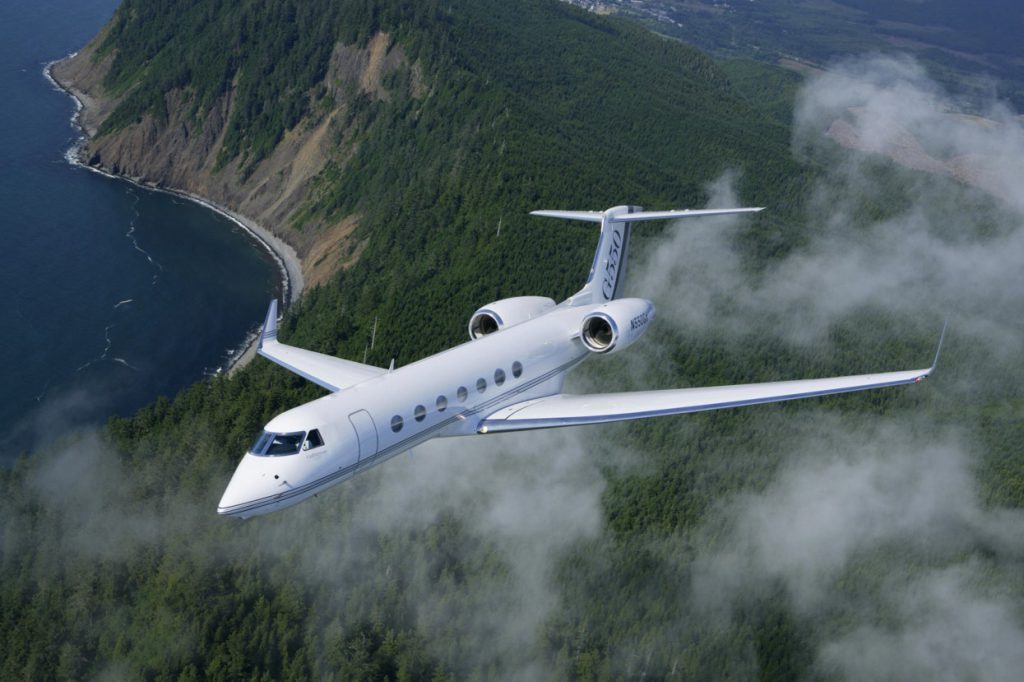 With the Coronavirus Pandemic now on a downward trend in Europe, many are turning their thoughts once again to vacations and holiday trips but in a way to avoid airline travel for the time being. For peace of mind, especially for those with older or more vulnerable members in their group, private jet travel allows for much safer modes of transport, with greater social-distancing, both in the air and at the airport and with hygiene procedures in place to protect passengers even further, including disinfection before every flight.
In addition to this, travel restrictions are starting to ease carefully and slowly with many countries now opening up to visitors, some with reciprocal 'travel bubbles' or 'air bridges' allowing for quarantine-free travel.
So by flying private, to a quarantine-free destination, what are your options once you have arrived? Well, firstly there are private villas.
With total freedom to come and go as you please, villas are the perfect social distancing answer to returning to a worry-free vacation. With ample space for your family or group of friends, we can help arrange private excursions, meals prepared to your liking and all with the understanding that we have established new health and safety procedures and implemented them in all our villas. These procedures are based on insights and recommendations from the Centers for Disease Control and Prevention (CDC) and the World Health Organisation (WHO). These include the following:
A. Extra deep cleaning – above and beyond our already stringent hygiene standards before every check-in. Wherever possible, this will involve professional sanitization carried out between bookings by government-certified companies using specialist equipment and eco-friendly products.
A. Rigorous daily cleaning procedure with certified cleaning products, as well as daily disinfection of higher risk areas.
B. Staff working in our villas have all been issued with Coronavirus hygiene guidelines.
C. We are equipping all our villas with special health and hygiene advice sheets, including the numbers and addresses of the closest specialized health centres.
D. Each villa has been provided with a good supply of hand sanitizer and other relevant products.
Alternatives to the villas option are private yacht charters. With access to Marinas being much quieter and safer and with private yachts adhering to strict hygiene control thanks to diligent crew cleaning, yachts are a perfect way to enjoy your trip vacation in total tranquillity.
So which destinations are now opening up?
Croatia is allowing EU nationals (including UK citizens until the end of 2020) to enter and leave the country with domestic transportation within the country unrestricted.
Famous for its beautiful coastline and historic sites, we can arrange a private yacht charter for when you arrive along with numerous luxury villas.
Italy has also opened its borders to EU tourists with no quarantine requirements for those from Schengen area countries.
Fabulous destinations include the beautiful Amalfi coast, the Italian Lakes, Olbia on the island of Sardinia and Catania in Sicily.
Cambodia is now also open to all travellers but you must have a certificate to prove you are COVID-19 free, have proof of insurance that includes a minimum of US$50,000 for medical cover and have a visa before arrival. This would be an excellent opportunity to visit the famed temples of Angkor with virtually no other tourists around.
Tanzania has resumed international flights. With no mandatory quarantine (unless you have symptoms) and enhanced screening in place, your African Safari trips can resume with wildlife visitors down to a bare minimum.
Antigua and Barbuda has also reopened its borders and is welcoming tourists. All arriving passengers must take a mask with them and wear it in public areas while in the country. You must complete a health declaration form and screening is in place. But those beaches are now virtually empty.
Our specialist advisors are available to ensure your travel needs are taken care of during this uncertain period and if you require any jet, for any place, at any time, then we are here to assist.
In just a few hours, we can get you airborne with no airport queues, no intrusive security checks, guaranteed aircraft accessibility and the highest safety standards you would expect.
In addition, we are closely monitoring advice from the government, health and aviation authorities.
For the latest official updates and advice on the Coronavirus please see the World Health Organisation website – https://www.who.int/
You don't need to cancel that vacation or business trip, simply contact us on +44 (0) 7448 579641 or email us at info@onlyprivatejets.com and we will find the ideal solution for all your travel needs. Visit www.onlyprivatejets.com